Welcome to Fleige Optik
Fine optics manufacturing - precision in all areas
Fleige Optik is a leading manufacturer and processing centre for the manufacturing of precision optics and prisms.
Precision optics, flat optics and fine optics are our speciality. A variety of sectors rely on our optics products; they see use in fields such as medical technology (endoscopy, illumination optics, lasers and microscopy), research, telecommunications, engineering and the laser and automotive industries.
Our fourth generation is now running our production facility in Holm (near Hamburg), from which we supply fine optics to all of Germany and other countries as well. We provide precise fine optics with high safety and quality standards in the development of optical systems.
Our range of services covers the development of everything from optical systems to optical filters, optical constructions and optical prisms, as well as other optical precision components. We offer competent, individual advice on the full spectrum of flat optics.
As a specialist with years of experience in fine optics, we can provide advice based on long-standing knowledge of flat, precision and fine optics development. Our qualified team of fine opticians offers a complete all-inclusive service with the system:
Creating a prototype in line with your wishes
Producing a pilot series
Producing further small batches on an individual basis
Concluding an advantageous framework agreement with call orders on a yearly basis
More information about our range of services can be found under Products.
Your advantages:
Short prototype delivery times, low part quantities or even larger delivery quantities are possible at any time due to our highly flexible work hours.
Through cooperation with reliable partners, all optical components can be finished with thin coatings, such as anti-reflex coatings. These are available in single, double, broadband or dielectric full and partial coatings.
Have questions? Please contact us!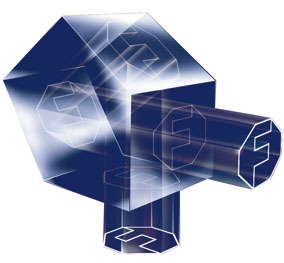 Höchste Präzision und verlässliche Lieferzeiten sind unser Markenzeichen. Das sichert uns seit 1937 langjährige Kundenbeziehungen mit sehr hoher Kundenzufriedenheit.
Nehmen Sie mit uns Kontakt auf